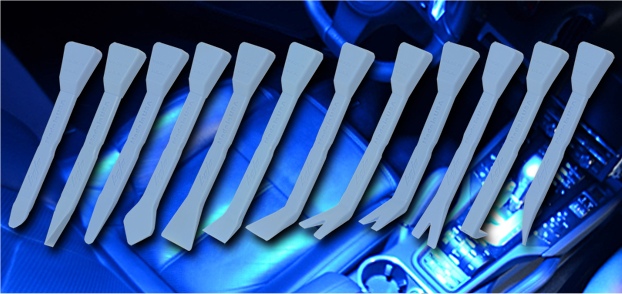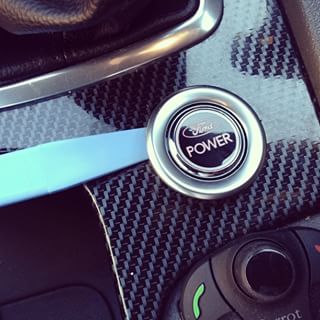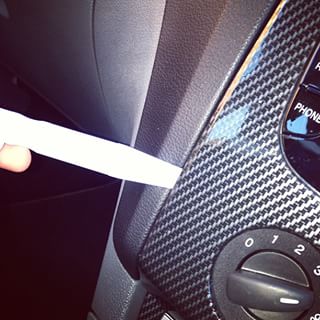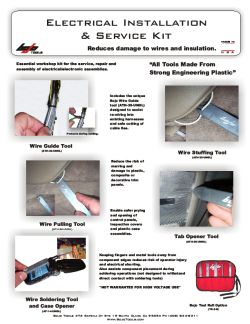 New Electrical Kit (PDF)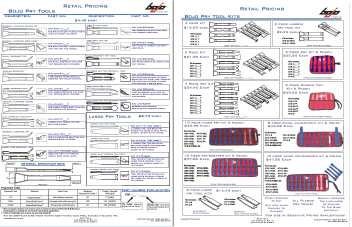 Pry Tools Retail Pricing (PDF)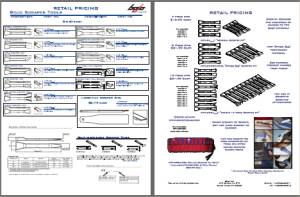 Scraper Tools Retail Pricing (PDF)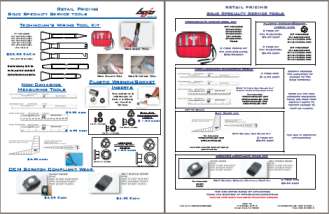 Speciality Tools Retail Pricing (PDF)




sales@bojouk.com
+44 (0)1405 761902

Bojo toolsTM produce the largest range of non marring pry and scraper tools in the world. We have the largest variety of aerospace compliant plastic tooling bar none. The UK sales office is dedicated to the support of all UK, European and worldwide customers who prefer to be supported from the UK.
We provide engineering and product support, samples and bulk supplies to MRO and industrial customers. We are always happy to deal with retail/end user technical enquiries for our original automotive range. These will normally be passed on to our retail and automotive stockists for any order requirements.



Bojo products are manufactured using prime, virgin plastic materials, including a number of very high-tech nylon composites. Bojo offer a huge range of design shapes in a number of standard materials which give different characteristics and enable our customers to tailor both the tool design and material characteristics for consistent performance. There are a number of copies of our products which may satisfy casual hobby use but have no place in a professional workshop. Bojo use world leading materials suppliers for consistency with every batch. No substitutions, in-house mixes or regrinds!

Bojo ToolsTM is a registered trademark. Whilst it may be flattering to be regarded as the 'standard' term for trim tools, we will defend ourselves from unauthorised use of our trading name.
The full Bojo international range of products can be seen on the USA web site, www.bojoinc.com


BOJO UK OFFICE
UNIT 6,
HUMBER STREET INDUSTRIAL ESTATE,
GOOLE, DN14 5UJ
EAST YORKSHIRE,
ENGLAND

UK +44 (0)1405 761902
FAX +44 (0)330 088 2589
USA SkypeIN 1-408-844-4064
UK +44 (0)7751 169099 Cell
sales@bojouk.com
Skype: robsmelt

local time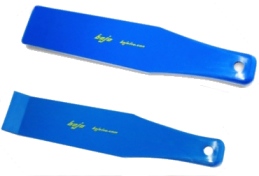 Bojo Large Format Pry Tools
LTF-1-UNGL (Flat)
LTF-2-UNGL (Cranked)
Popular in MRO for floor panel
removal.>



Huge aerospace range in approved materials

Scrapers
Pry Tools
Sealant Smoothing Tools
Air Tool Versions
O-Ring Tools
Micro-Scrapers




Bojo air tools are available in a huge range of profiles.
MRO facilities can save thousands of $$/££ a year and hundreds of man-hours when using this system, particularly when used for sealant removal from wing tanks.



MRO and industrial customers should download our MRO brochure which lists our comprehensive range of hand and air tools in approved aerospace materials.
Celcon is the most popular material for the removal of softer sealants and is a BAC5000 (Boeing) compliant material. Our 50% Glass-filled Nylon products are tougher and can be re-honed.
This material is designated 'XNGL' and is also widely approved and used throughout the aerospace industry.